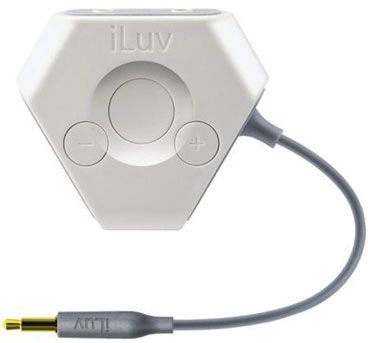 Why You'll Dig it:
The iCB107 5-Way Audio Splitter with Apple Remote (White) from iLuv is a compact and convenient device that allows you to share a single audio source with up to 5 sets of headphones. The unit has a standard 3.5mm plug to connect to the headphone jack on a CD player, MP3 player, computer, portable DVD player, etc. It also has 5 stereo 3.5mm headphone jacks, letting you connect up to 5 pairs of headphones, earbuds, or mini speakers. You can also connect an additional music player to play multiple songs simultaneously. Integrated remote control buttons let you play/pause music, skip tracks, and adjust volume on compatible Apple devices such as the iPad, iPod touch, or iPhone.
Who should apply:
iPad and iPod or any mp3 player fans
Product Specifications:
5-Way Splitter;
Integrated Remote Control;
No Sacrifice in Sound Quality
Where can I buy it?
Similar products